This post was originally written by Kimberly Palmer and posted on U.S News Money blog site. You can see the original post here.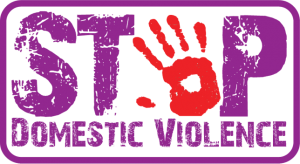 Money and domestic violence might not seem related, but financial literacy can play a powerful role in helping survivors recover from domestic violence and might even help prevent abuse in the first place.
One recent paper, published last month in the Journal of Consumer Affairs, found that a financial education curriculum created by the Allstate Foundation and the National Network to End Domestic Violence led to smarter financial behavior and less financial stress among domestic violence survivors. The study looked at the experiences of 195 women over a span of fourteen months.
"We talked with survivors about why they had a hard time leaving the relationship and what comes up is money – access to money or knowledge to manage money once they have it or building assets," says Judy Postmus, co-author of the paper and director of the Center on Violence Against Women and Children at Rutgers University's School of Social Work. "The women who participated in the financial education program did significantly better over time on financial self-sufficiency and also expressed more confidence in managing money," Postmus says.
In additional to personal finance basics, like budgeting, the program, called "Moving Ahead Through Financial Management," also teaches survivors about how to recover financially from an abusive relationship. That portion of the curriculum, which is usually taught in small groups at shelters or other locations nationwide, includes information on separating joint accounts, improving credit that was damaged by an abusive partner, and creating economic safety plans.
The module available online begins by emphasizing that financial abuse can be challenging to identify because it's more subtle than physical abuse. The course also teaches that healthy financial relationships involve open communication, even when partners disagree, and both parties should have access to money and information about how money is spent. In financially abusive relationships, one partner often controls the money and might even steal the other person's identity or prevent her from working.
One lesson suggests the following steps for survivors to take back control over their money:
1. Build your financial confidence by learning more about money management.
2. Collect the details of your financial life, including your existing accounts, assets, and any debts. Abusers often hide this information from their partners. A survivor should keep all of this information, as well as essential documents, like birth certificates, in a safe place.
3. Save money in your own name, so you have access to cash. If this is difficult because you're still in the abusive relationship, then another option is to take money out of your paycheck and put it into a separate account under a friend's address so the abuser doesn't find out about it.
4. When leaving an abusive relationship, try to take at least half of the money from all joint accounts, so the abuser doesn't drain the accounts and leave you with nothing.
5. Build a credit history in your own name by having your own credit card, bank account, and other accounts. Protect your identity by keeping your Social Security number and other personal details safe and sharing them with as few people as possible. Be especially wary of any requests for information over e-mail, even it appears to be from your bank.
The modules are also available online at ClicktoEmpower.org and they come with interactive quizzes. Postmus notes, though, that her study looked at women participating in a group setting, and that it's possible that the support from that setting encouraged progress. "They learned from each other. They had discussions about coupons. You can't do that by yourself," she says. Still, she adds, with the growth of social media and online communities, it's possible that a virtual support group could function just as well as an in-person one, especially if that were the only option available.
About one in four women experience domestic violence in their lifetime, according to the National Coalition Against Domestic Violence. The Allstate Foundation program, which started ten years ago, has helped more than 580,000 survivors work toward greater financial independence, and the foundation has trained more than 8,600 domestic violence service providers about financial empowerment.
While the study didn't examine how financial education might help prevent domestic abuse, Postmus says financial education programs for high school and college students should also consider including lessons on economic safety, which could potentially help them avoid abusive partners. Financial abuse, she says, is a distinct form of abuse that can be a precursor to other types of violence within relationships.
"Often physical violence isn't the first thing used," Postmus says. If women recognize the red flags before it escalates to that point, then perhaps they could leave in time.