In October the SDFLC staff and their volunteers participated or presented at 25 events and had the opportunity to interact with 2,326 constituents. Our passion here at the SDFLC is to provide the San Diego community with financial education that is relevant and presented in a way that is appropriate for the audience. In October we presented to high schools, colleges and organizations alike. Our presentations spanned from Southwestern College in the south to Palomar College in the north.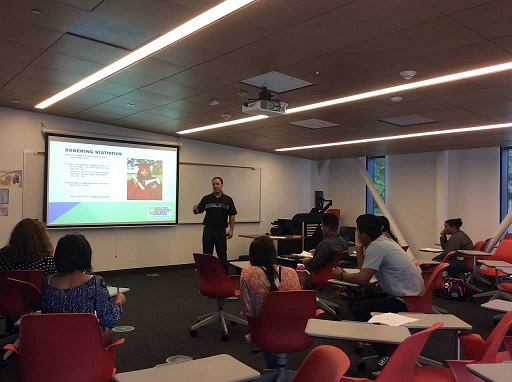 This month we had the opportunity to start working with some great organizations like STAR/PAL and the San Diego Food Bank, we forward to continue to work with them in the future. Other highlights of the month were participating in the annual San Diego Military Family Collaborative (SDMFC) Conference on October 2. We also  continued our work with the county of San Diego as a Live Well partner.

With no slow down for this month or the foreseeable future we are in need of volunteers. If you've ever wanted to give back to the San Diego community and help spread financial literacy please take a moment to complete our volunteer application.  Volunteer opportunities are available for presenting, special events and office volunteers.
We look forward to continue to do our part in enhancing the financial IQ's of as many San Diegans as possible