A program geared towards active duty, transitioning and veteran military members in which the focus is to provide them with financial education.  Through a variety or workshops, outreach efforts and one-on-one consultations with our partners, our goal is to help our men and women of the Armed Forces become financially fit.
Each quarter, an impartial panel will select a constituent(s) who will be awarded a $3,000 stipend due to financial hardship. To date the SDFLC has given $39,000 to thirteen service members since 2014. You can view videos of our recent award winners on our YouTube Channel.
So, if you are living paycheck-to-paycheck, facing high amounts of credit card debt, unable to make your rent or mortgage payment, or have faced any other financial crisis, we are here to help! By working closely with our military partners in the San Diego community, we are determined to make an impact on those that give so much each day.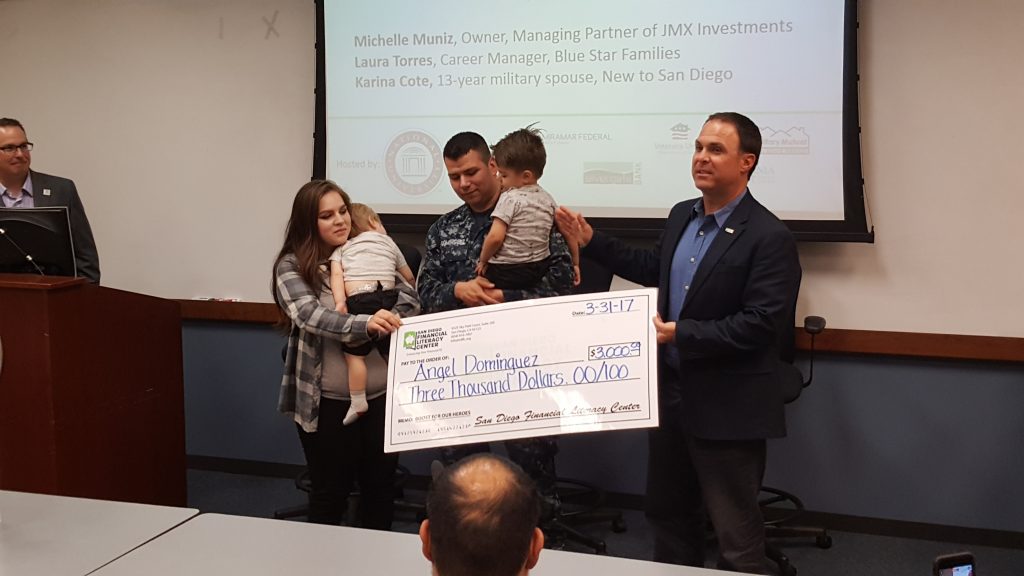 The 2017 1st quarter winners Angel and Bernice Dominguez!
The 2017 2nd quarter application is available now! 

Contact us for more information, to schedule a workshop or one on one consultation.
2015 Impact Study
2015 was a monumental year for our Boost for Our Heroes program here at the SDFLC. This study will summarize our impacts, outcomes, outreach, successes, and challenges for the period between May 2014 and November 2015. Please take a moment to read it and let us know what you think.

Special Events 
• We had a great military saves week February 27th to March 4th but we want to keep the momentum going all year so check out the infographic below and contact us for more information or to set up a workshop info@sdflc.org
America-Saves-Week-2017-Infographic
• 2nd Quarter Education Luncheon will be on June 30th and the topic will be "The Future of Banking." Register here, seating is limited! Event flyer is coming soon.
• 1st Quarter Education Luncheon was on March 31st and the topic was "Day in the Life of a Military Spouse." Click here for the full event video.
Presentation totals for March 2017:
• 5 Seminars
• 306 Attendees
What to look for in the second quarter of 2017:
• 2nd Quarter Boost for Our Heroes Award Presentation
• Participation in the Lincoln Military Housing dinner and a class series
Photos From 2017:
• Fleet and Family FUNancial Festival
• Lincoln Military Housing: Dinner and a Class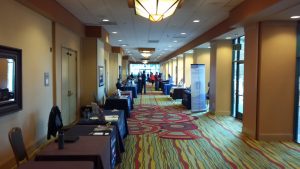 • Sugar Bear Foundation Kansas City Barbaque