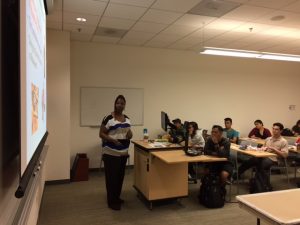 The flagship education program that is a step by step guide to a stronger financial future with a special emphasis on budgeting, managing and eliminating credit card debt and how to avoid financial pitfalls.  This program is also available to employers as a value added benefit.
The SDFLC uses a macro approach towards transforming people's financial behavior in a way that encourages them to make a long-term commitment to increasing income, decreasing expenses, and acquiring assets. The SDFLC provides services across these key areas: financial literacy, debt management, budgeting and credit counseling.  These core services are integrated together along with ancillary services provided by community partners in the areas of employment/workforce development and financial education/advisement.  All of these services are provided to clients in a bundled fashion to reinforce one another and to forge a multi-faceted approach to overall financial fitness.
 
Contact us for more information, to schedule a workshop or one on one consultation.
PRESENTATION TOPICS
• Understanding your net worth
• Establishing financial goals
• Creating a spending plan (budget)
• Different methods to eliminate credit card debt on your own
• Understanding credit reports and scores
• Budgeting for the bi-weekly pay check
• Teaching your children about money
• Before you say "I do," what you both need to know
• Distressed real estate (homes)
• First time home buyers
• Understanding your credit in the real estate market
• Mortgage 101
• Refinancing 101
2017 March Totals:
• 6 Event
• 988 Attendees
• Check out our Real Talk San Diego Facebook Live recordings here.
Photos of 2017 Events